P 1
Photography
Description
High Quality Artist Postcard - Portrait
Paper: Photographic Silk (350gsm)
Artist credit on the bottom back
Printed in Athens, Greece
About the artist:
Ellie Tsatsou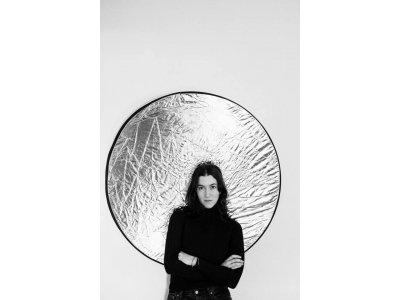 Ellie Tsatsou (b.1987, Athens Greece) is a photographer & interdisciplinary artist, whose work explores notions of home & intuition. She seeks to capture glimpses of peace, kindness, synchronicity & simplicity mainly through the use of digital & analogue photography, film, editing and writing. Her practice focuses on observation and presence, placing emphasis on relationships between humans & nature while forming a quest to discover & manifest creative living through everyday action.

Having been mentored by photographers Nick Knight (London) and Ryan McGinley (New York), Ellie has since focused οn developing her own work which has been exhibited in
England, Italy, Tunisia and Greece. She has also published three books (Alphabet - 2016, A Family You Choose - 2017, From The Path The Water - 2017), under the project on contemporary Greek photography 'Whitelight Editions' that she co-edits. Ellie is currently based in London.