LIVE - LOVE - EXPLORE
Βιβλία
Περιγραφή
Weaving together Leon's hilarious and heartwarming stories of his misadventures on the road with simple but profound exercises to help you uncover your true path, Live, Love, Explore  will teach you how to live fully and without regrets. It's not to say that everyone who reads it will have to go to the ends of the world. Because you don't have to go to Mongolia to discover the truths that lie inside. No, those life lessons can just as easily be learned from the people all around you–the chap serving you coffee at Starbucks, the woman sitting next to you on a plane, your co-workers, family, and friends. There's an entire world of people willing to teach you their lessons if you're willing to learn. And by opening yourself up to new adventures, by recognizing that you have the freedom to choose your own road, you'll find something else that has been hiding in plain sight: you'll find the life of which you have always dreamed… and the curiosity and courage it takes to make that life happen.
Συγγραφέας
Leon Logothetis
Κωδικός προϊόντος
arconst-131
Λίγα λόγια για τον καλλιτέχνη:
Leon Logothetis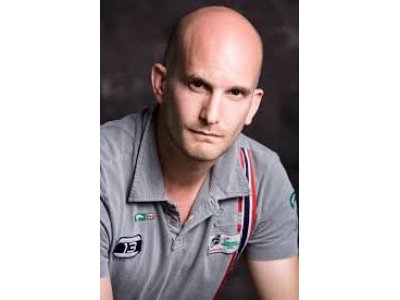 Leon Logothetis, born in 1977 in London UK, is a TV host, producer, author, traveler and all around good guy. Formerly a London broker, he gave up his comfortable life to travel and find real human connection. He is the host of "The Amazing Adventures of A Nobody" which was licensed to National Geographic International and aired in over 100 countries, including in the United States on Fox Reality Channel and Canada's OLN. He is also the author of a book by the same title. He has appeared on Good Morning America, CNN, FOX, BBC among other mainstream media outlets. He runs a production company called Principal Media and lives in Los Angeles, CA with his dog Winston.
More Info: www.leonlogothetis.com