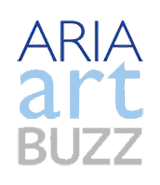 Aria Art Buzz is the offspring of Aria Hotels, a family owned boutique hotel business, part of the Libra Group Companies, and Martix, a boutique art advisory company, which is based in London and Athens and is managed by art historian Maria Migadi.
Aria Art Buzz was established in 2015 when we first began to place artworks in the public and private rooms of Aria Hotels all around Greece. Our aim ever since has been to create a dialogue between the local artistic comminity and local and international visitors. This dialogue is evident at the Aria Plaka Residence and Troulanda Acropolis Suites in Athens, where we exhibit artworks of Greek artists who are inspired both by classical and traditional Athens, such as Giannis Avramopoulos and Antonis Staveris. Another interesting dialogue may be witnessed at Alcanea Boutique Hotel where we exhibit artworks by Tania Dimitrakopoulou depicting children playing in the sea and other scenes that are like memories of the city itself. Also, there are beautiful artworks in all Aria Hotels in Kimolos, from elegant photographs of Greek seascapes by Zetta Antsakli to contemporary pop artworks by Yiannis Assimakopoulos. Finally, we also exhibit artworks by Antinea Boletsi in Zagorochoria Kipi Suites, where Boletsi's impeccable landscapes are 'welcoming' all guests to a wonderful landscape destination.
As a result of our deep aspiration to create and revive the best that local locations have to offer, as well as through our collaboration with various artists we have realised the importance of spaces exclusively dedicated to the showcase of artworks and artefacts. Therefore, we created Aria Concept Store with a flagship store in Chania, in one of the most picturesque streets of the city at 7 Angelou Street. In addition, there is an Aria Concept Store in Boutari Winery and Aria Hotel Residencies in Heraklion in Crete and we are planning to expand in Athens and other cities soon. Many artworks exhibited in this catalogue were part of our first group exhibition in Chania Aria Concept Store. Important and emerging Greek artists, such as Pavlos Samios, Stathis Vatanidis, Stavros Diakoumis, Giannis Assimakopoulos, Sofia Petropoulou, Zetta Antsakli, Irini Kana, Gefso Papadaki, Tania Dimitrakopoulou and Eleni Politopoulou created artworks in order to participate in the group exhibition "The Port". These artists expressed their views and feelings about one of the most picturesque spots in Greece, a mosaic of beautiful cultural influences from both East and West: the port of Chania in Crete.
We look forward to welcoming you to Aria Art Buzz and Aria Concept Stores all around Greece!
The Aria Art Buzz team
For more info about the full catalogue please click here →
Visit the Aria Art Buzz section of Aria Hotels by clicking here.