Biography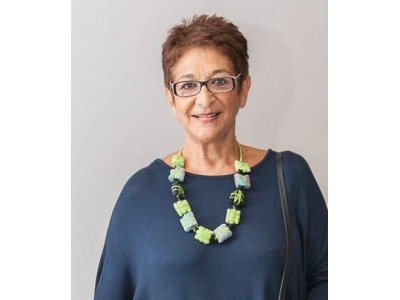 Born in Kea, Cyclades.
She graduated from the Vakalo School of Art and Design with a degree in Architectural Interior Design, as well as studying stage & costume design with the teacher Giorgos Vakalos.
She has taken part in seven International Exhibitions in Europe and was awarded the first prize at the Monaco Exhibition in the year 1976 and had an honorable mention at the same exhibition in 1977. In 1978 she had an honorable mention at Plodiv (Bulgaria) and Limassol (Cyprus) as well as in Frankfurt (Germany) in 1980.
She has participated in ten solo exhibitions in Greece and has participated in many group exhibitions.
Her artwork is found at the embassies of Bucharest, Munich, Nicosia, Brussels and the Constantinople / Russia Patriarchs, as well as in private collections.
In recent years she has been working on wooden carvings, with the basic balsa material.
She lives and works in Chania.