Biography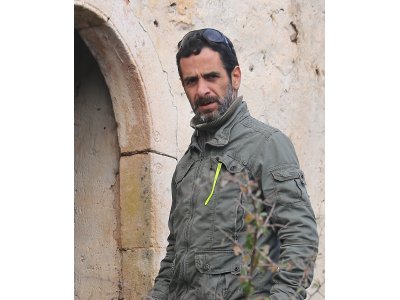 Born in Sitia, Crete on 08/11/68, Stavros Mazonakis lived in the urban landscape of Piraeus until the age of 28 when he returned permanently to Crete.
After passing through various regions of Crete and Gavdos, he now lives and works permanently in Chania where he has showcased most of his work in solo and group exhibitions.
He has been influenced by various styles and artists such as Victor Vasarely, Paul Klee & Alexis Akrithakis, from the designs and colors of nature and also urban landscapes as well as from human constructions.
In his last artwork entitled "Zoe's Damage", Stavros Mazonakis presents paintings created with wood and other objects that have been collected based on their age and the way they have been worn away (from use, rain, salt or time). In some, he intervenes technically, whereas other times he does not, giving an interesting and unique visual result.