Earth I
Fine Art
Description
oil on canvas
About the artist:
Marianna Veremi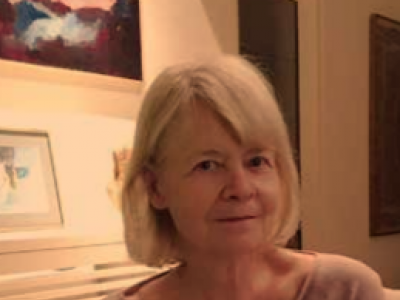 Marianna Veremi studied at the ATI Institute (Doxiades) under A. Tassos, S. Vassiliou, E. Dekoulakos, P. Gravalos and A. Asteriades. She continued her studies at the Chelsea School of Art in London and the Museum School in Boston, USA. She worked as a textile designer for Lowenstein of New York during the seventies. She was also a founding member of the Greek children's magazine «To Rodi» and designed programs for the Athens Music Hall.

Marianna Veremi's personal response to the crisis in society is reflected in a riot of colours. Her work is in perpetual motion, changing series of images that culminate in a post-crisis return to a new state of affairs.

She has presented her work in numerous solo exhibitions in Greece, Cyprus, France, Boston and lately at the Gallery 8 in London, UK. There are works by Marianna Veremi in the collection of J.F Costopoulos Foundation, the Macedonian Museum of Contemporary Art (Thessaloniki), the Municipal Art Gallery (Thessaloniki) and in many private collections. She lives and works in Athens.