Biography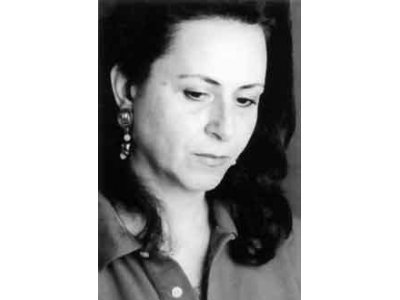 Gefso Papadaki was born in Istanbul, Turkey. After graduating from the Law School of the National and Kapodistrian University of Athens and the Vakalo Art and Design College, she did further studies in Fine Arts, focusing on Drawing, Colour, Byzantine Icon Painting, Material Technology, History of Art and Sculpture Mould Casting.
She has worked on murals, stage paintings, book covers and has been teaching Art to primary school children. She has also been involved in creative art activities for children with disabilities. She is also a columnist for the Kinsterna Journal of Literature and Art and has published two books.
Her work can be found at the National Gallery of Beijing and the Olympic Fine Arts Collection of Beijing, at the Municipality of P. Faliron, Ermoupolis and Rouba in Heraklion, Crete, in the Moschandreou collections and in other private collections in Greece, Belgium, France, Austria and Luxembourg.