Colourful Village XII
Fine Art
Description
digital painting printed on aluminium magnet 
Artist
Vangelis Apostolidis
About the artist:
Vangelis Apostolidis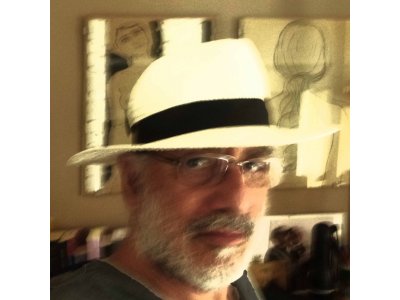 Studied Architecture at the Aristotle University of Thessaloniki, 1962-1967
ARCHITECTURE, PAINTING, FINE ARTS at the workshop of painter/prof Chr. Lefakis, ART HISTORY, prof. M. Andronikos, PHOTOGRAPHY, seminars/workshops.
SEMINARS, CONVENTIONS and educational TRAVELLING to Europe, U.S.A., Latin America, Middle East.
ARCHITECTURAL DESIGNER
Lectured in Design and Building Technology at the NTUA School of Architecture from 1975-1979.
He has participated in architectural competitions receiving many awards and honourable mentions.
He participated as a member of the ΒΙΕΝΝΑLE architectural competition in 1990 with a project proposal of the Greek Pavilion.
Founder of the architectural office DOMES ARCHITECTS in 1982.
VISUAL ARTIST
He is active in digital photography processing workshop 2012, which investigates themes and images as a contemporary version of visual arts expression.