Untitled
Fine Art
Description
mixed media on handmade paper mounted on canvas
Artist
Evangelos Vangelatos
About the artist:
Evangelos Vangelatos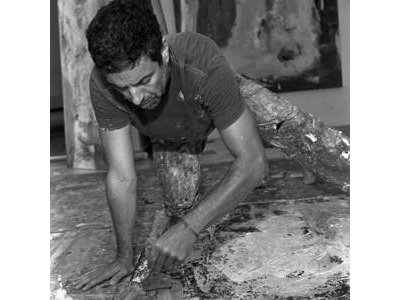 Evangelos Vangelatos was born in Athens Greece in May 1969 and stayed there until 20 years old. He studied Marketing at the American University Washington D.C. in the U.S.A.
Painting for Evangelos Vangelatos was a journey. Painting started as a way of healing and expressing feelings and then it became more systematic. He works straight on the canvas, usually on the floor, so the whole body is part of what is happening. He also uses all kinds of music, to stir up emotions and use them in order to feel free.
Evangelos Vangelatos has participated in several group exhibitions in Greece, in an auction for young artists in Istanbul (2012), while he has presented two private shows in Istanbul and one in Athens. In 2016, he participated in Art Basel and won the third prize in the American Art Awards with the work «Samurise» in the category of expressionism.