A.llusion Cushions
Decorative Art
Description
This specific product is part of Bissa's first collection DOT, a collection which she will enrich in time with independent products, which are inspired by different people and places. 
made of 30% cotton 70 % Merino Wool
About the artist:
Alexandra Bissa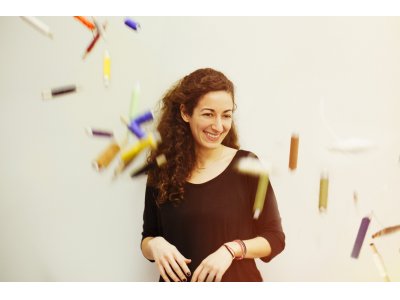 Alexandra Bissa is a textile designer based in Athens, specialising in weaving. Using an electronic dobby loom in her studio, she creates unique handmade products, often with reference to architecture, art and old traditional patterns. Her designs are original and follow contemporary fashion trends. The designer supports the emerging trend of Slow Fashion by producing limited edition products. She develops textiles on an on-demand basis and collaborates with other local designers and high-end fashion brands. She supports Greek businesses and environmental causes by purchasing organic threads from local providers.