Felt placemats - embroidery collection
Benaki Museum Shop
Description
Created by Olympia Basklavani. The felt placemats are inspired by the embroidery collection of the Benaki Museum.
Felt
Produced in collaberation with Cabeli Art Studio
Artist
Olympia Basklavani
About the artist:
Olympia Basklavani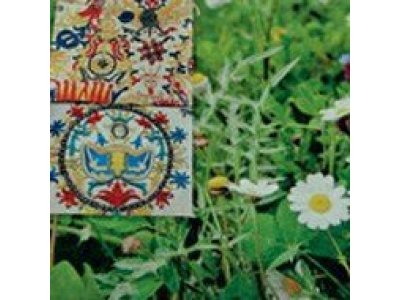 Olympia Basklavani is a painter and practitioner of drama therapy. She runs the Expression and Creation Workshop and has written two books, Fota Parakalo, and Theatropaichnidia. She has worked for television for many years as a set designer and costume designer for various television productions. She makes prints on canvas and polyfelt – a recycled product – and makes bags and placemats for the Benaki Museum Shops. These prints use environmentally friendly watercolours. The bags and placemats can be machine washed, ironed and they do not fade.