Miracle of St. Nicholas
Benaki Museum Shop
Description
Saint Nicholas miraculously saves a merchant, who accidentally fell into the sea. Depicts a scene from the icon of Saint Nicolas kept at the Benaki Museum, which is signed by the painter Laskaris Leichoudis from the island of Kephalonia and dated 1733.
Replica by Sofia Portalaki-Armaou.
Egg-tempera on wood.
Artist
Sophia Portalaki-Armagou
About the artist:
Sophia Portalaki-Armagou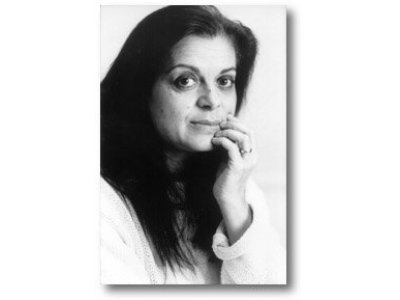 1947 She was born in Heraklion, Crete. She began to work on Iconography at the age of 14.
1965-1970 She studied painting and mosaics at the Athens School of Fine Art
1972-1973 Continuing her studies at the Ecole Nationale Superieure des Beaux-Arts in Paris. In Iconography, she studied and worked on the Cretan School of the 15th and 16th centuries.
She participated four times at the Frankfurt International Fair. Since 1983, she has been producing images in Germany, France, the Netherlands and America.
1974 she lived and worked in Athens.
1984 she represented Greece in the "Mediterranean Week" in Stuttgart, Germany.
1985 Illustrated the iconostasis of the Church of Boulgari - Gallisoni in Rome.
Her works are in private collections and art galleries.
1998 The collaboration with Greek Museums began to create copies of Byzantine icons.

Solo Exhibitions:
1992 Contemporary Art Centre, Ileana Tounta.
1995 Gallery ZM, Thessaloniki
1996 Contemporary Art Centre, Ileana Tounta.
1996 Papastration, Agrinio

Participated in the following Trade Fairs:
1983 Messe Frankfurt (February)
1983 Messe Frankfurt (August)
1984 Messe Frankfurt (February)
1984 Messe Frankfurt (August)

Group Exhibitions:
1974 Panhellenic Exhibition, Athens
1992 Contemporary Art Centre, Ileana Tounta
1993 Basilica of St. Mark, Heraklion, Crete
Contemporary Art Centre, Ileana Tounta
1994 ART ATHINA 2
1995 ART ATHINA 3
1996 ART ATHINA 4 - Pascal Pollar Galery, Belgium
Contemporary Art Centre, Ileana Tounta.
1997 Contemporary Art Centre of Rethymnon
Contemporary Art Centre, Ileana Tounta.
1998 Contemporary Art Centre of Rethymnon
Outdoor Exhibition Tables "Surfaces texture & design"
1999 Chania, Crete